The Hair Removal Gel and Pad Refill Subscription
5 (1 Reviews)
This is the subscription plan for The Hair Removal Gel and Pad Refill that ensures you'll always have enough gel and pads on-hand to use with your Pinchless Electrolysis Hair Remover, along with
10% savings.
In Stock -
Available for Immediate Shipment.
Risk-Free Subscription Plan - By checking this box I consent to the following Subscription Plan Automatic Renewal terms. My subscription is Risk Free under our Lifetime Guarantee. After my introductory shipment of The Hair Removal Gel and Pad Refill Subscription, the same product will be shipped to me approximately in the interval that I selected above. I will be charged $26.95 for each subsequent product. My subscription will be continuous until you or I cancel at any time. I may cancel by clicking this link or calling 800-321-1494.
I also agree to the terms and conditions.
This is the subscription plan for The Hair Removal Gel and Pad Refill that ensures you'll always have enough gel and pads on-hand to use with your Pinchless Electrolysis Hair Remover, along with 10% savings. Includes one 75ml gel, one cleansing gel, and four replacement pads.
You will receive a subscription box of your Hair Removal Get and Pad Refill delivered right to your door. To get started, choose one of the two durations that best works for you:
Month-to-Month
One refill kit at

10% off

every 30 days
Every 2 Months
One refill kit at

10% off

every 60 days
The Living Well Advantage Program
Convenient Home Delivery. Your scheduled shipment of the Hair Removal Gel and Pad Refill is sent directly to you in discreet packaging.
Peace of Mind. Rest easy knowing you'll always have your Hair Removal Gel and Pad Refill to keep unwanted hair to a minimum.
Lifetime Guarantee. There's no risk, no obligation, and you may cancel at any time.
Customer Reviews
Customer Reviews
5

(1 Reviews)
(1)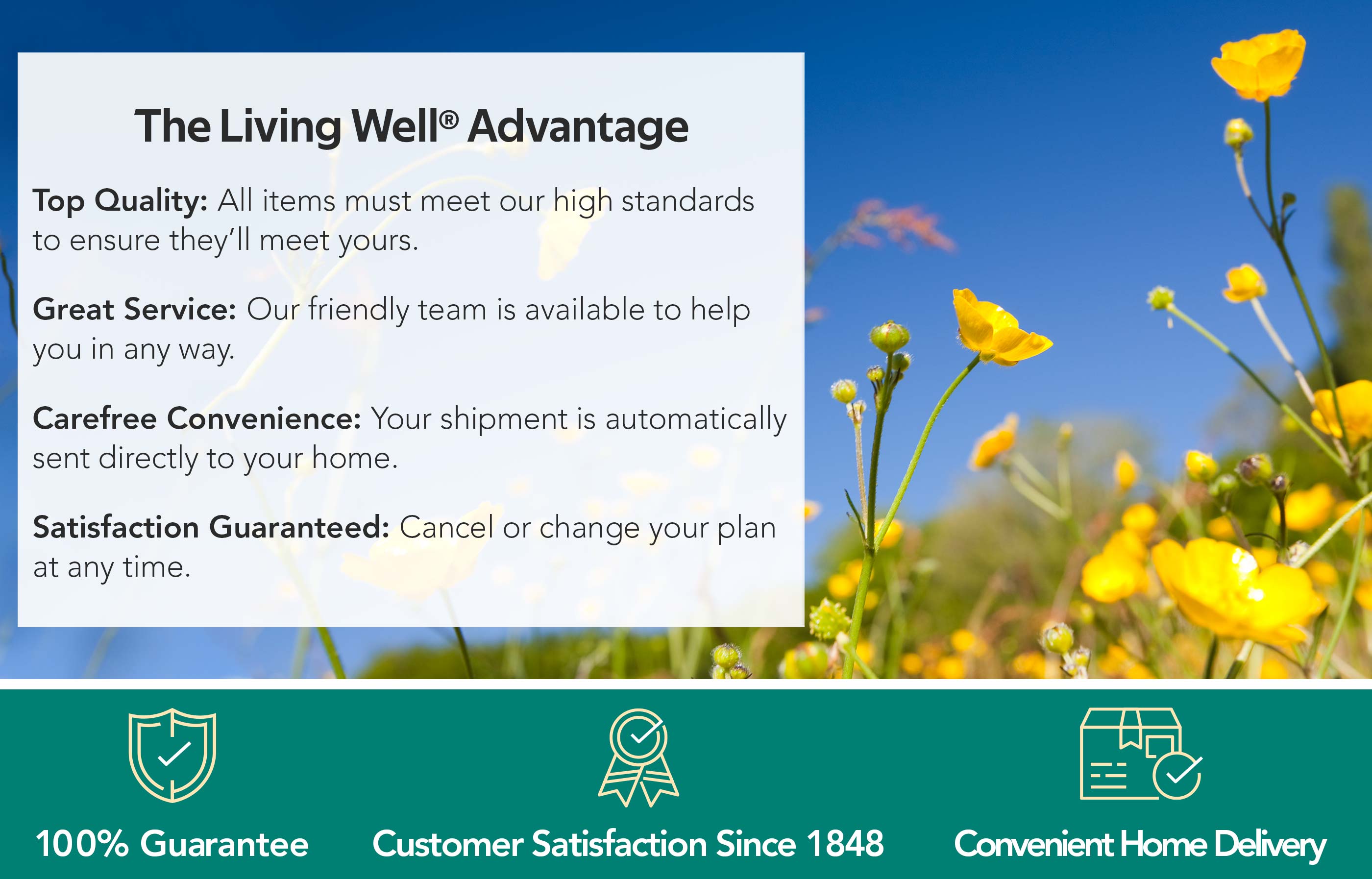 The Hammacher Schlemmer

Lifetime Guarantee
Our merchandise is guaranteed for life.
Items that we sell are guaranteed for their normal life under standard non-commercial use. Should any product fail to meet your expectations, we will replace it or refund the cost of the item less shipping and service fees. Returns older than one year will be credited in the form of a gift certificate.
We know you have a choice.
Thank you for choosing Hammacher Schlemmer.
Size Guide

AMERICA'S LONGEST RUNNING CATALOG
Copyright 2023 Hammacher Schlemmer & Company, Inc. All Rights Reserved · AZBETA01